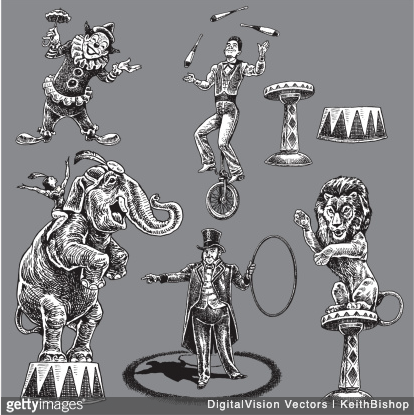 While we all enjoy the Big Top, when it comes to new business no agency wants to be just another clown, trained animal, fire breather, or tightrope walker under the tent. However, some of today's agency searches have become circuses to the point of absurdity.
One of the PR trades recently reported on a search where 16 firms were asked to respond to an RFP. Imagine juggling that responsibility with your normal responsibilities.
What starts out as an effort to get the best agencies for a project can quickly spin out of control to become the proverbial three-ring circus. This is not only bad for clients and agencies, but also the reputation of the industry and the RFP process.  
It doesn't have to be this way. Clients should manage agency search as a military (not a beauty) parade: Only those thoroughly vetted and qualified should participate based on their expertise.
As former clients and PR agency executives who have participated in RFPs, we've developed an efficient, disciplined, streamlined path for all parties designed to stop RFPs from resembling Ringling Brothers - or even Cirque du Soleil. We believe this should be the industry standard. 
What's required is casting a net wide enough to identify just the qualified candidates based on industry and communications expertise, location and size, and the criteria required for the assignment. With 6,000 agency and professional profiles on the CommunicationsMatch platform (our online partner) the vetting process should not be that daunting.
After shortlisting candidates its worth the time to issue a focused request for qualifications (RFQ) questionnaire. This provides an efficient way to engage around 10 agencies, with all the information they need to determine if the assignment and budget are a good fit and they are not conflicted.  
After this step there should not be more than eight agencies eligible to receive your Request for Proposal - RFP.
While keeping searches out of the spotlight is generally a positive, it is essential that the RFP process be transparent and fair for participating agencies. By providing a clear scope of work for the project, budget, measures of success, and the opportunity for agencies to share their thinking and relevant case studies, a well-structured RFP is critical for all parties. Leveraging the Agency Select™ tools we have developed online with CommunicationsMatch to create customized proposals ensures candidates compete on a level playing field and clients can review responses side-by-side.
The benefits are more than just time. As our research into agency search underscores, the more disciplined a search process the better the results and the stronger and more long-lasting the client/agency relationship. 
Having managed numerous agency searches over the last decade, we know the process works. That's why it's built into our RFP tools. Clients and the agencies they hired have succeeded, not by being circus ringleaders but through a carefully managed, disciplined search, selection and hiring process that delivers long-term results.
This blog post, co-authored by Steve Drake and Robert Udowitz of RFP Associates
and Simon Locke of CommunicationsMatch, originally appeared in CommPRO