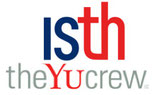 Our client ISTH and the agency RFP Associates helped it find, The Yu Crew, are double award winners!
Last week they won the American Society of Association Executives' Gold Circle Award for the best-integrated communications campaign, best media/PR and the very top Overall Excellence Award (aka Best in Show). And a mere two days later the client-agency duo won a Silver Anvil and Award of Excellence from the Public Relations Society of America.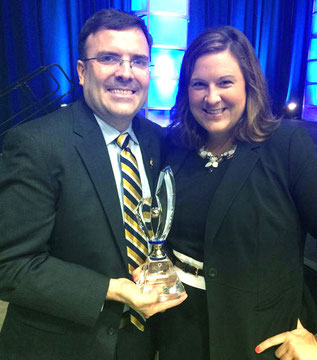 The awards were given for their collective efforts in creating the first World Thrombosis Day. And, while WTD might sound like a publicity-inspired milestone, it was selflessly introduced to increase awareness of thrombosis as the top cardiovascular killer globally. In the United States alone as many as 900,000 people could be affected by deep vein thrombosis each year, according to the CDC. Shockingly, thrombosis can start with a blood clot in a deep vein, usually in the legs; up to 30 percent will die within a month of diagnosis.

In 2012 The International Society of Thrombosis and Haemostasis asked RFP Associates to help identify, evaluate and hire a firm to implement a research-based effort to refresh and formalize the ISTH brand, and to help communicate ISTH messages and information to current and prospective members. The overall goal was to help ISTH enjoy more stature and visibility as the leading international medical professional society in their field.
The Yu Crew was initially one of 18 agencies reviewed through a request for qualification (RFQ) process, of which nine were chosen to submit responses to the RFP. Of those, ISTH, with RFP Associates' assistance, selected four finalists.
Pictured are: Louise Bannon (right), ISTH Director of Marketing and Membership, accepts  the 2015 ASAE Gold Circle Award  for Overall Excellence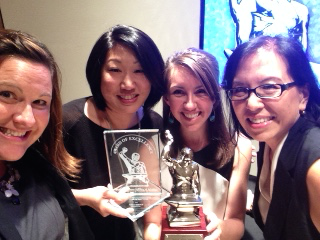 How did Pattie Yu and her upstart virtual "crew" win the ISTH account, competing against mostly larger firms? From the start, the firm's response to the RFP was a cut above in its clean approach and description toward how it would help ISTH. Yu threw the cookie-cutter response away, and was bold enough to suggest - and even provide - a new logo for the Society. Yu assured ISTH of her ability and creativity, backed up with the staff she assembled and brought to her presentation.
ISTH was an ideal client for us.  From the start, ISTH Executive Director Tom Reiser told us he knew what he didn't know -- public relations and branding. But, he was also well aware of what his members needed and the course he was creating to put ISTH on the map. For Tom it was never about one agency or the other; it was only about identifying an agency that was going to be the right fit for his Society and for him.  After The Yu Crew proved itself with the branding campaign it paved the way for additional work, including WTD, a dream project Tom had envisioned for several years.
For RFP Associates, connecting great agencies with clients is our job.  And when that connection produces the kind of excellent work discussed here – we feel we share in that win. 
Congratulations to ISTH and The Yu Crew for their well-deserved ASAE and PRSA awards!
Steve Drake & Robert Udowitz
UPDATE (December 2015) - The Yu Crew received a Best in Show for their ISTH work at the PRSA-Maryland "Best in Maryland Awards" on December 1. Read about it here.