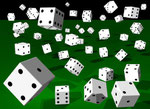 Recently I outlined the top five concerns we hear about time and again from our business and association clients regarding the RFP and agency selection process.
Now, as many clients look to hire or switch agencies to have a resource in place by early 2013, it's time to hear from the agencies.  What are their chief complaints and concerns? 
5.  They either can't understand or find client RFPs to be altogether inadequate.  The first impression prospective agencies have of their would-be client is often a poor one – the request-for-proposal (RFP) the client issues to agency candidates.  Agencies tell RFP Associates that most RFPs they receive prompt more questions than they answer – if the document is understandable at all!  Agencies are left scratching their heads and scrambling for answers – answers that often are never provided.  The result?  "Proposals and presentations that are, quite frankly, a stab in the dark," one agency executive told us.
4.  The RFP response process is enough to about kill even the better-resourced agencies.  A poorly written RFP with inadequate information is one thing.  A process that makes the usual "jumping through hoops" look like child's play is another!  Many agencies tell us they've walked away from new business opportunities because of the extraordinary and unrealistic requirements outlined in RFPs.  And some even say that responding to some RFPs could put existing relationships with paying clients in jeopardy.
3.  The required scope of work is ambiguous at best, non-existent at worst.  "At the end of the day, if we're going to pitch for a piece of business, we need to have at least an inkling of what the client expects us to do," said one senior agency executive, reflecting the views of many agencies.  Indeed, it's hard to prepare a creative and strategic proposal or presentation if an agency is clueless about basic client expectations. 
2.  Clients are not willing to reveal their agency budget.  Perhaps an agency's most dreaded directive from a prospective client is this:  "You need to tell us how much we should spend on this program."  Agencies are left to second guess themselves, speculate what their competition will charge (if they even know who their competition is), and serve up timid ideas, programs with multiple and confusing budget options – and a whole lot of caveats.  Is that any way to start a business relationship where the winning agency is expected to be smart, strategic and confident?
1.  Clients do not give agencies enough time to put their best foot forward.  Second only to the lack of a budget in an RFP is the horror of an impossibly tight deadline for a brilliant and sparkling proposal or presentation.  "Clients will want us to show our brilliance, tell them how to safeguard their reputation and make their CEO look like a rock star – and they want all of that a week from now, by close of business the Monday after Thanksgiving," an exasperated account supervisor told us recently.  
- Steve Drake